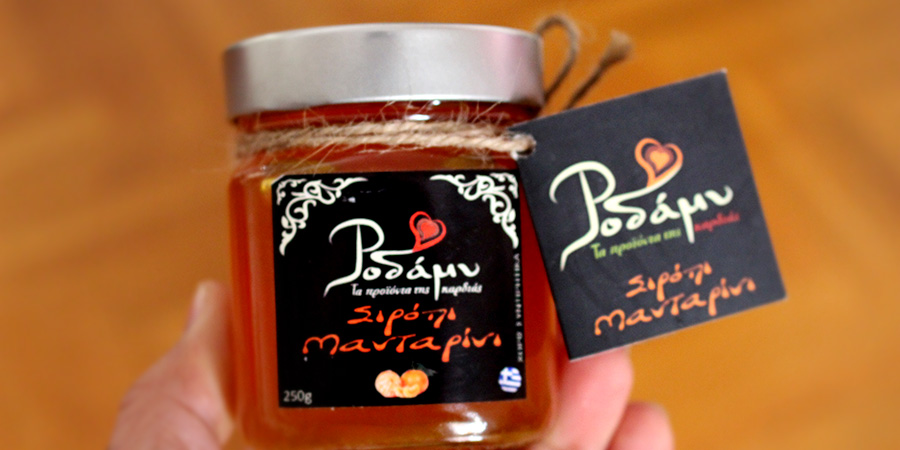 You can't really describe the sensory attack of opening a jar of Rodamy mandarin syrup. The heady aroma reminds you of flowering citrus trees and citrus groves of years gone by as well as the hit you get when you peel a mandarin, full of vibrant and refreshing notes. 
If you get all of the above just by opening the jar, imagine how you feel when you taste the stuff: a bombardment of emotions. Unbelievable but true, you get all this from a syrup simply made from natural mandarin juice, sugar and lemon juice. The mandarins are of the Clementine variety and are grown on the Kolymbadis farm in the Ermione plain, just below the church dedicated to the prophet Elias. 
I tried it diluted with fizzy water (the Greek make Xino Nero in particular), with ewe's yoghurt and as part of a green salad and beetroot dressing which turned out really well.
User Comments
Login or register to join the conversation