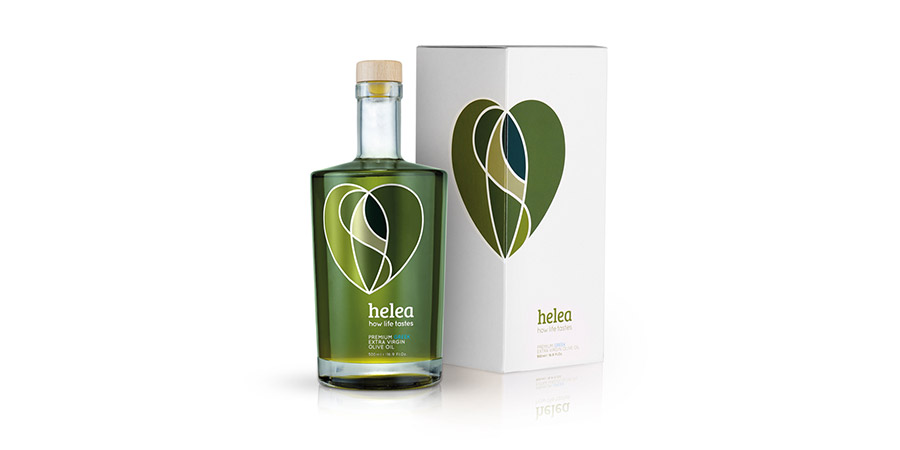 Greek olive oil is a whole gastronomic chapter in itself and you could write hundreds of pages about it.  One of the main things characterising this world is that there are a number of producers working in a solitary fashion, making great products in the hope of putting Greek olive oil in the place it deserves to have on the international playing field.
Helea is such a case; an intensely aromatic extra virgin olive oil made from the Koroneiki variety with a 0.2 acidity, a yellow/green colour, velvety texture and a spicy aftertaste. According to data provided by the University of Athens, this olive oil has three times the average quantity of antioxidant polyphenols, the highest found in any Greek olive oil.  Apart of its nutritional value, it also has beautiful packaging designed by 2Yolk who received a red dot award for the work with Helea in 2013.
In 2014, Helea won the silver medal at the international olive oli competition in New York, thus placing amongst some of the top products in its field anywhere in the world.
User Comments
Login or register to join the conversation