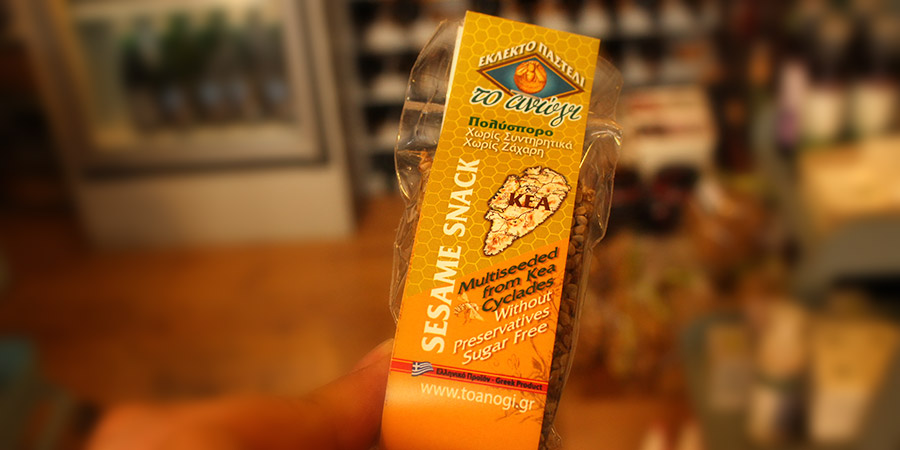 Apart from the great local meat and cheese, Tzia has started to develop other products, taking advantage of its fertile land.  To be more exact, the locals have realised that after the real estate boom, there is a lot more they can do with the available land.
One of these products is a pasteli by the name of 'Anogi' made with local sesame seeds and honey, following a traditional recipe which also includes orange zest. This particular version is multi-seed as, apart from the sesame seeds, there are also pumpkin, poppy and sunflower seeds as well as almonds.
Anogi pasteli is a healthy snack with a strong aroma and full flavour, ideal for those days of high stress and little sleep.
User Comments
Login or register to join the conversation