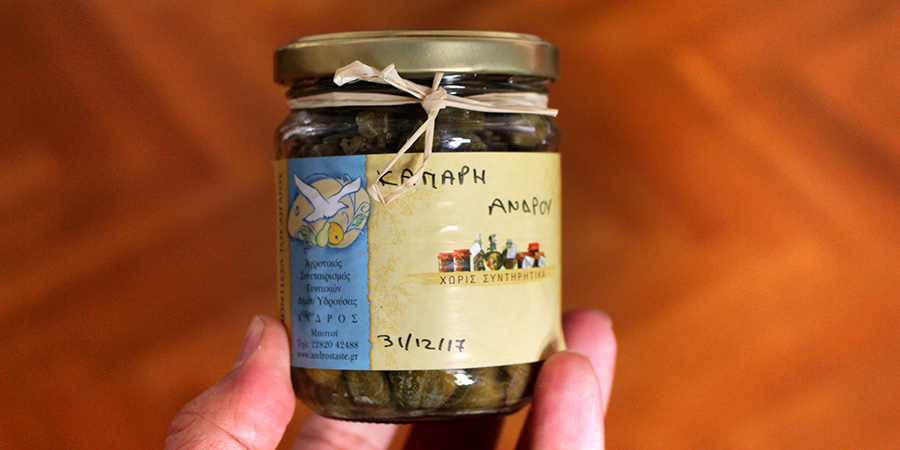 "Arhontisa tou Aegeou" cooperative was established in 2006. Its members are women from the Ydrousa area in Andros, most of them farmers. 
The cooperative aims to work with local ingredients and turn them into products based on traditional recipes. Andros' capers are unique because of the slate rich ground which retains a lot of moisture. 
The intense aroma, the flavour of the capers and that unique saltiness which reminds you of the sea set the scene. They are great in green salads and in spicy sauces served over chicken with the addition of some sundried tomatoes.
User Comments
Login or register to join the conversation