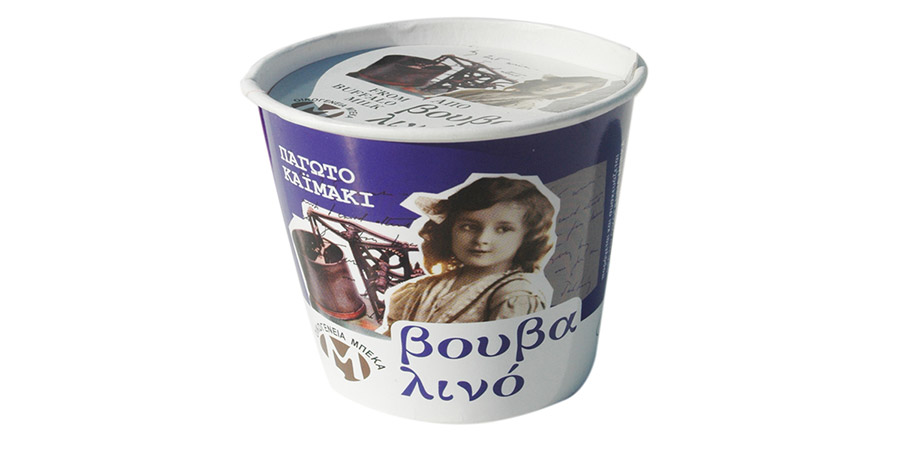 Summertime and ice cream go hand in hand so when those moments are matched with high culinary standards, then what we have is pure bliss. This is exactly how I feel when I taste the buffalo milk kaimaki ice cream from the Bekas family creamery in Thessaloniki. With its masticha feel and cinammon flavour, it's a recipe combining East and West.  The secret is the salep which gives the ice cream its unique texture as it's actually a dondurma, a term very familiar to Asia Minor Greeks.
The richness of buffalo milk gives extra depth to the flavour as well as nutritional ingredients that cow's milk doesn't have: lower cholesterol, more calcium, iron, phosphorus and proteins.
The milk comes from the family's farm as well as water buffalo from Macedonia and the Kerkini region in particular. Since none of us can say no to ice cream, we might as well choose a truly Greek and nutritional option.
Podilatis Pantopolio, Iraklidon 23, Chalandri, tel: +30 210 6830790
Points of sale: http://oikogeneiampeka.gr/?page_id=10397
User Comments
Login or register to join the conversation